< BACK &nbsp| AT HOME • September 9, 2015
The True Meaning of 'Rest'
---
Since I put my cape down, I've been deeply exploring the concept of magical under-appreciated concept of 'rest'. I had reduced my Superwoman workload, delegated responsibilities and set up a solid support system. I brought in self-care of all forms on a weekly, if not daily basis. My sleep, exercise, food intake and hydration were top notch. And yet there I was, still exhausted. If you left me to it, I would take up where Snow White left off and sleep into eternity (God help the Prince who attempted to wake me up).
All this life restructuring to include rest and I was still tired. Well, baffle-me-silly.
What was I missing?
I had corrected everything externally but someone had turned up the volume on the white noise within. The marathon of mental activity with 60,000 thoughts a day and the barrage of external stimuli (social media, music, tv's etc) still had me mentally depleted.
It was only when I started to physically crave quit time did I realize that the deepest form of rest is to go within yourself. Rest, in its truest essence, happens in the silence. It is where the mental monkey circus grinds to a halt, your body goes into rejuvenation and your soul is in touch with the Universe. What seemed so important is no longer vital, contrary to your ego your world will continue without you and you come back stronger and more productive than ever.
Going within allows you to be entirely present in your daily life. And it is only when we our entire being is absorbed in what we are doing that  there is no room for exhaustion of any kind. The universe runs through you and in being present, you are the Universe.
All the answers lie within the silence.
Click here to read part 1 of this series…
Time to step up.
Pin it for Later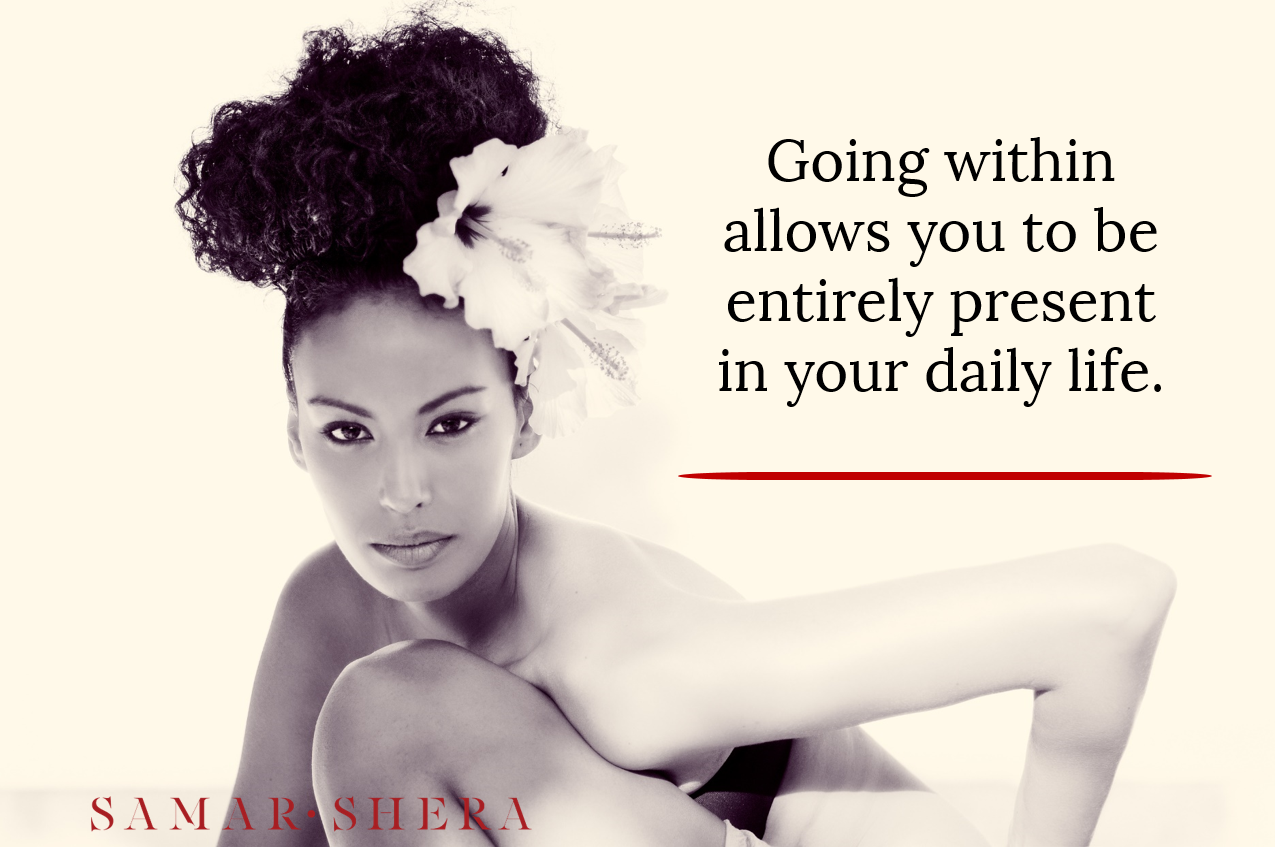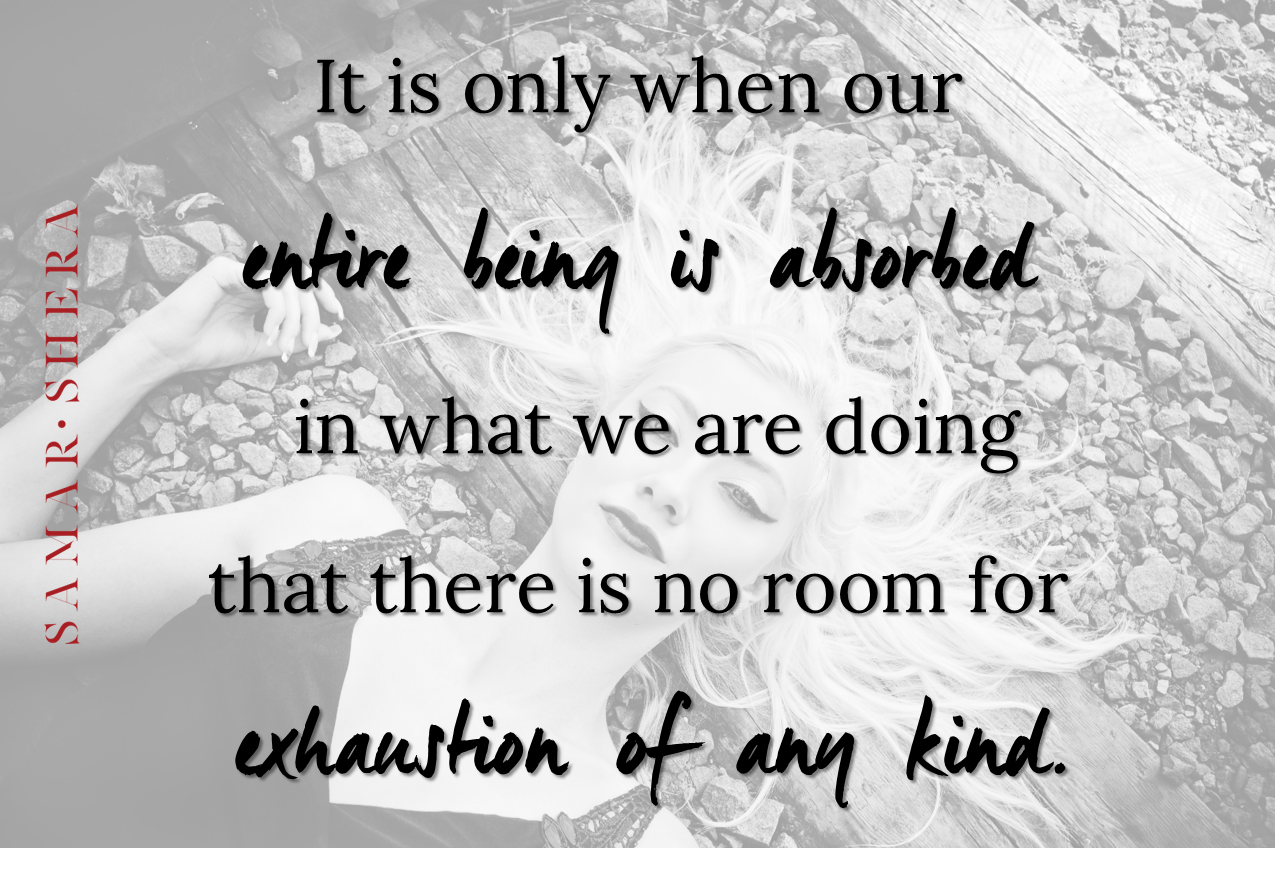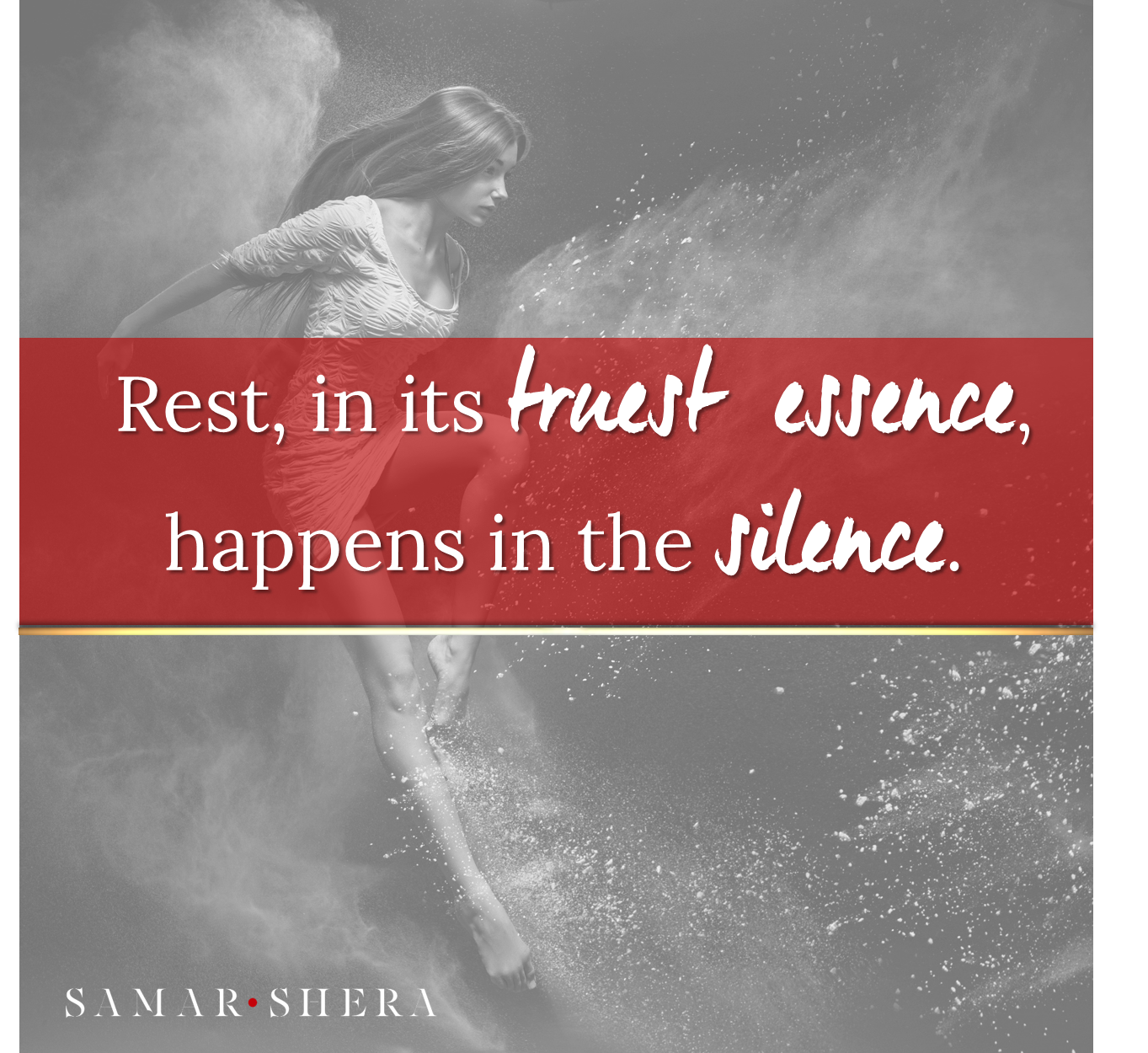 Comments
comments
---
Be all that you are
Samar Shera
IF YOU LOVE IT – SHARE IT:
---