< BACK &nbsp| AT HOME • July 15, 2015
Why I'm no longer 'sorry'
---
Women are born under an umbrella of apology. I truly wouldn't be surprised if it's the most used word in our vocabulary. We apologize for not being on time. We apologize for trying our best and getting something wrong. We apologize for other people's mistakes. We're sorry we don't look like the skinny ideal we re bombarded with at every turn. We're one big pie of unrequired apologies with a cherry of sorry on top. We're so attuned to apologizing we don't even realize we re doing it.
In short, we're apologizing for our existence. And therein lies a huge problem. How am I supposed to be my best self if I'm sorry 85 times a day?
So here I am, ridding my body, soul and mind of being "sorry".
Slap the apology out of your posture and own it. Own your mistakes – that's what growth is about. Own your experiences – what's the right without the wrong. Own your body – it's not for photoshop or Hollywood to decide what you look like. Own your time – stop wasting it on things that don't add to your intellect. Own your power – the world needs you to.
Time to step up.
Pin it for later!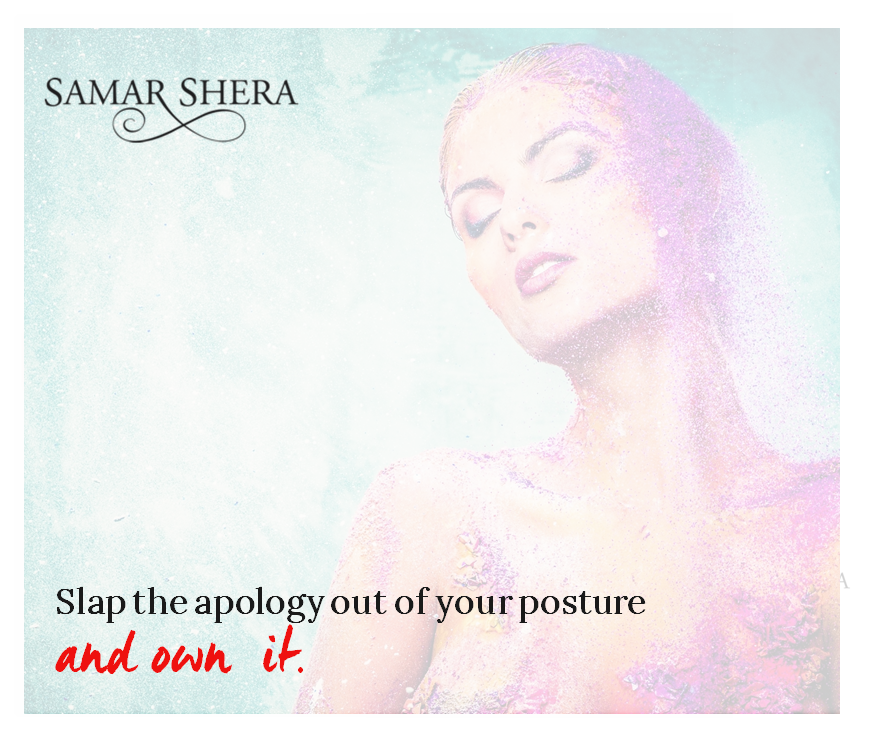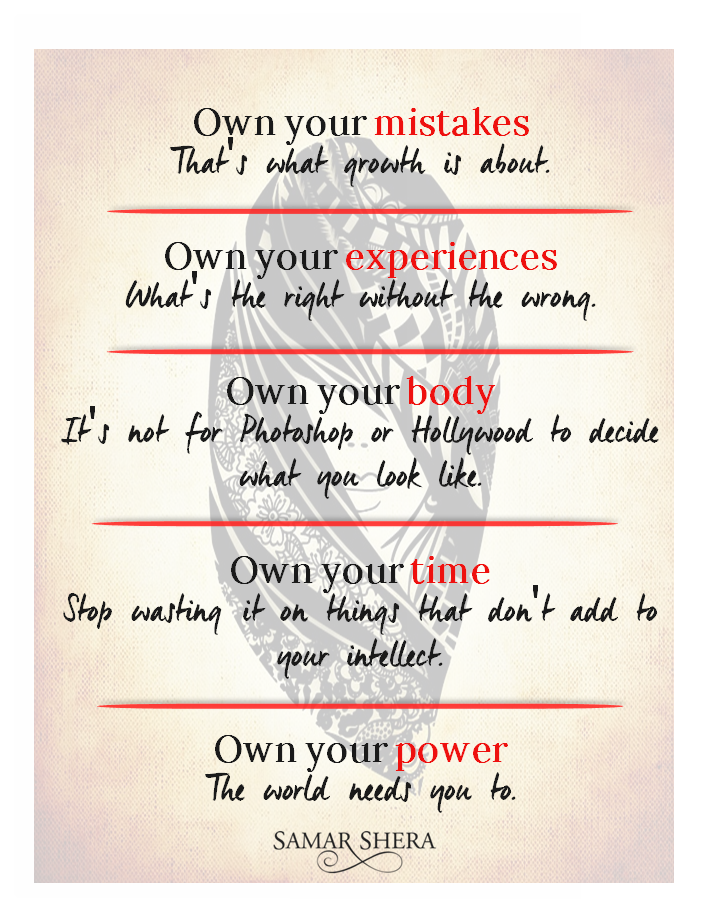 Comments
comments
---
Be all that you are
Samar Shera
IF YOU LOVE IT – SHARE IT:
---