Download the 8″ x 10″ print instantly. PDF will open as soon as  you click submit*!
*Name and Email are Required Fields
By downloading, I am giving Samar Shera permission to send periodic emails containing newsletters, new announcements, special offers and event promotions. We will never sell, rent, or give away our email list.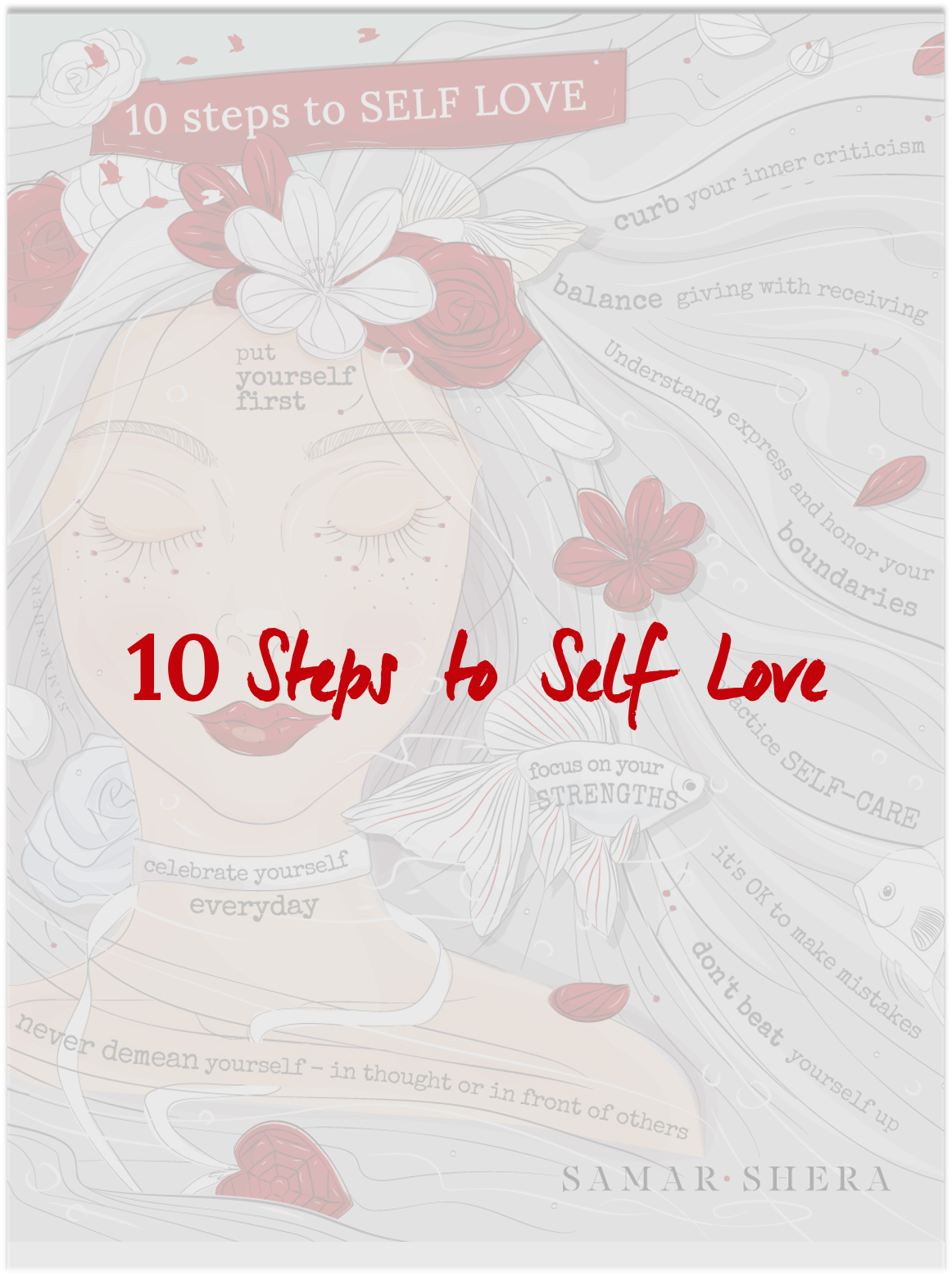 I turned 35 recently. A defining moment for a woman. Reflecting back on the last 5 years, I can't deny how much I've grown and where my life has come. 

Yet there's always space for improvement. And in hindsight, I haven't celebrated myself enough. I haven't appreciated myself enough. I haven't thanked myself enough. I've over given, under slept, given into stress, put people before myself and let people slip passed my boundaries a little more than they should. All lessons I've been learning for a while and what better than to spend the next year deepening them.

So the following year of my life, I dedicate to self-love. To further honoring myself on the deepest level possible, to holding "me" sacred and, if you don't meet me with a highest level of respect, then you're out (no slipping through this one this time).

In that light, I created a gift for you. A reminder to love yourself everyday and how to do so. Enter your name and email above to download now.