Relationship Struggles?
Will you help me develop some amazing new content by answering two quick questions? In return, you'll receive The Leader of Change Approach to Relationships: 7 Tips to Cultivating Loving Relationships absolutely FREE!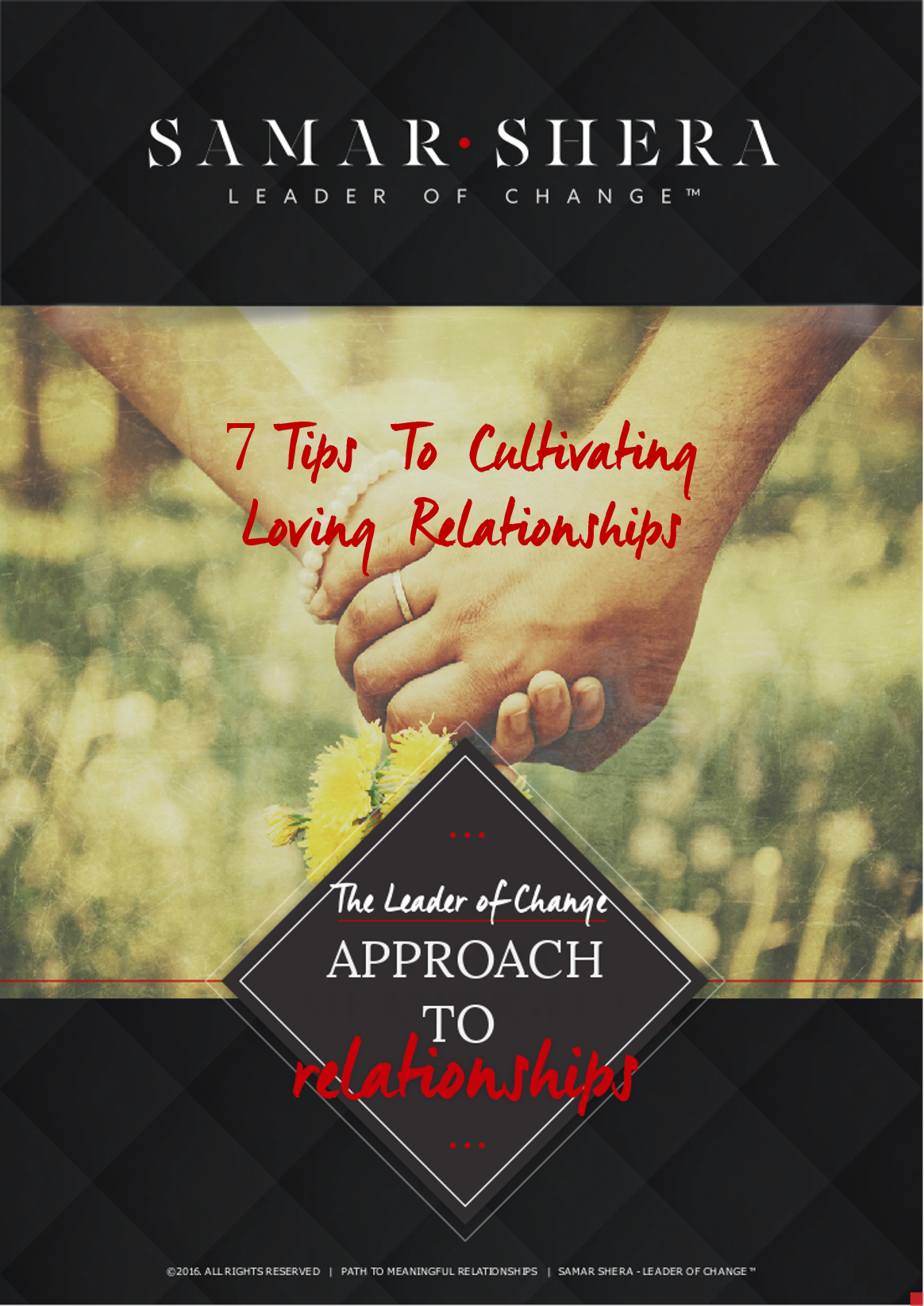 By downloading, I am giving Samar Shera permission to send periodic emails containing newsletters, new announcements, special offers and event promotions. We will never sell, rent, or give away our email list.